Financial Aid & Scholarships
Morehouse Financial Aid & Scholarship Opportunities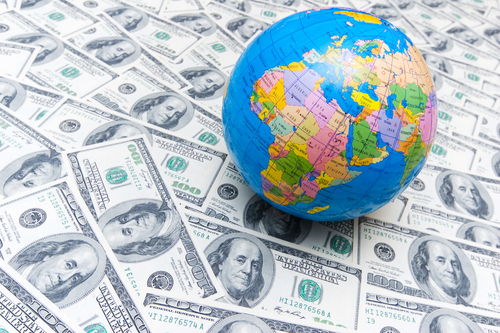 Policy on Institutional Scholarships
Institutional scholarships are
not
applied to direct program study abroad costs. We strongly encourage students to apply for external scholarships to fund direct study abroad programs. (This policy does not apply to ISEP Exchange Programs).
Morehouse College Study Abroad Financial Policy
All Morehouse College students will be required to adhere to the Study Abroad Financial Policy. Please read this policy using the button below. (
NOTE:
Students participating in our ISEP Exchange study abroad programs will pay their tuition and fees, as well as their room and board fees to Morehouse College. Students participating in Morehouse-approved direct semester study abroad programs, the college will pay the external provider directly for their tuition, room and board fees, in most cases).
Study Abroad Financial Policy
Summer Experiences
For Students Studying Abroad with External Providers during Summer 2024 (Arcadia, CAPA, CIEE, IES Abroad, ISEP)
Morehouse College students will be required to pay our preferred providers directly for all summer experiences. We have programs from our preferred providers listed on this site which we have vetted for quality, safety, and cost.
Plan Your Budget
Consider the program fees and expenses you should plan for while abroad. See the sample budgeting tools below.
Direct Semester Program Budget Template and ISEP Exchange Program Budget Template

Study Abroad Awards at Morehouse for Semester Programs and Faculty/Staff-Led Programs
Andrew Young Fund for International Scholars
NEED-BASED Scholarships Available for Morehouse-Approved Programs
AYCGL: Office of International Education
Eligibility Requirements:
- Submission of OIE study abroad application for approved Semester or Faculty-led program
by application deadline
(submit this application at the time of study abroad application submission)
- Current recipient of financial aid (including the Pell Grant)
- FAFSA submission and the ability to upload Student Aid Report (SAR)
The "Pay-It-Forward" Responsibility of AYFIS Scholarship Recipients:
Students who receive this scholarship from the Office of International Education are responsible for serving as OIE
Diplomats
. As a study abroad alumnus you are "the face" of study abroad at Morehouse and support the mission of the OIE to inform, empower, and educate peers about study abroad and the global opportunities offered through the OIE before, during, and/or after traveling abroad.
Study Abroad Deadlines:
* Exchange Programs - September 15
* Direct Programs - October 1
* Faculty-led - Varied
OIE Financial Aid Application Deadline:
* Winter 2023 & Spring 2024 Study Abroad Program Applicants -
October 15, 11:59pm
* Summer & Fall 2024 Study Abroad Program Applicants -
March 17, 11:59pm
(Sunday of spring break)
Application link, HERE
Scholarships for Provider Programs
Below you can find comprehensive information about scholarships that can help financially support an experience abroad. In addition to the scholarships listed below, if you will be participating in a program offered by one of our 5 approved provider organizations, you may be eligible for a scholarship offered by that organization.
General Scholarships
| | |
| --- | --- |
| African Flagship Language Initiative | The African Flagship Languages Initiative Overseas Program includes a semester abroad of training in a critical African language, life-changing cultural exposure, and real-world business experience. You will acquire the skills you need to excel in your field. |
| Ashley Soulé Conroy Foundation Scholarship | Open to U.S. citizens with a minimum 3.0 GPA intending to study abroad on a program at least 14 weeks in length. |
| Benjamin A Gilman Scholarship | The U.S. Department of State's Benjamin A. Gilman International Scholarship is a grant program that enables students of limited financial means to study or intern abroad, thereby gaining skills critical to our national security and economic competitiveness. The Gilman Scholarship Program is open to U.S. citizen undergraduate students who are receiving Federal Pell Grant funding at a two-year or four-year college or university to participate in study and intern abroad programs worldwide. |
| CEDINTHECITYFOREVER | The Cedin the City Scholars program is about putting feet to a vision to change the face of travel by encouraging African American students to study abroad and supporting their quests to do so. We hope that this program will alleviate some of the financial burden as well as be a catalyst for African Americans to expand their horizons and deepen their connectivity to other cultures through global travel. |
| Critical Language Scholarship | The Critical Language Scholarship (CLS) Program is an intensive overseas language and cultural immersion program for American students enrolled at U.S. colleges and universities. The program includes intensive language instruction and structured cultural enrichment experiences designed to promote rapid language gains. |
| David L. Boren Scholarship and Fellowship | This program offers significant funding for study abroad by U.S. students in world regions critical to U.S. interests. Awards for undergraduates are up to $20,000 for long-term study abroad. Amounts determined by length of study abroad. |
| Diversity Abroad Overseas Ambassador Scholarship | Diversity Abroad, in cooperation with the AIFS Foundation, will offer $500 scholarships for fall and spring semester. Five scholarships are available for each semester. Economically disadvantaged students, first-generation, students with disabilities and ethnic and racially diverse students are strongly encouraged to apply. |
| Diversity Abroad Scholarship Directory | Find study abroad scholarships & global fellowship by keyword, country, subject or check out the recommended searches. |
| First Trip Scholarship | First Trip awards scholarships to students at accredited colleges and universities throughout the United States. Funds are available for students traveling abroad for the first time to eligible non-traditional study abroad destinations. |
| Fund for Education Abroad | The Fund for Education Abroad (FEA) invests in promising students with financial need who wish to study abroad. Potential applicants who meet the eligibility requirements may participate on any international education program that meets their academic objectives. Scholarships range from $1,250 – $10,000 and can be applied for programs that run for at least 28 days. |
| Global Experience Scholarship (GES) | At GE we are committed to raising the number of U.S. students studying abroad. In order to boost those statistics GE offers three scholarship opportunities for interested participants. |
| Go Overseas Scholarships | We believe going overseas changes lives. That's why we give away $100,000 in scholarships every year. We are also a scholarship resource where you can find out about scholarships offered by other organizations. |
| Goldwater Scholarship | This competitive opportunity seeks students who intend to pursue a research career in the natural sciences, engineering and mathematics. On the Goldwater website, you will find more information on eligibility requirements. Students interested in applying should contact the Goldwater representative at Morehouse to inquire about the nomination process. Scholarships are not specifically for study abroad, but awards can be used for students studying overseas. |
| IIE Generation Study Abroad Travel Grant | IIE Generation Study Abroad Travel Grants will be made available for U.S. students from a broad range of backgrounds to make it possible for them to participate in academic, internship or service-learning experiences abroad. The scholarship program is intended to diversify study abroad and to encourage students to go abroad who would otherwise not participate in an international experience as part of their college education, especially in support of high-achieving, low-income students. The Travel Grants can be used not only for travel to and from the country of study, but also within the region, enabling students to make the most of their international experience. |
| Kortney Easterly Cosmopolitan Scholarship | The Kortney Easterly Cosmopolitan Scholarship provides students with financial assistance with their study abroad programs. The scholarship is open to all full-time, undergraduate students who meet the minimum requirements; preference is given to students who have never traveled abroad. |
| Norman Woodberry Scholarship | The Norman Woodberry Scholarship is awarded annually to deserving university students who want to study abroad in pursuit of an international career. |
| Phi Kappa Phi Study Abroad Grants | Phi Kappa Phi Study Abroad Grants are designed to help support undergraduates as they seek knowledge and experience in their academic fields by studying abroad. Seventy-five $1,000 grants are awarded each year. |
| Rotary Club International | Rotary clubs offer scholarships for secondary, undergraduate, or graduate study. Rotary club scholarships are given by individual clubs and are open to anyone except Rotary members and their families. Contact your local club for application information and eligibility requirements. |
| | |
Diversity Scholarships
| | |
| --- | --- |
| Begirl World Scholarships | This program awards two $2,000 scholarships for black female college students who have been accepted to a study abroad program. |
| IES Abroad Diversity Scholarships | Our diversity scholarships and grants encourage and support students from a range of institutions and under-represented populations studying abroad on an IES Abroad program. |
| Luard Morse Scholarships | ESU Luard Morse Scholarships are merit awards open to students during their sophomore year who are pursuing a degree in any major field. The scholarships provide up to $25,000 towards tuition, program deposit, room and board, airfare, and stipend up to $2,500 for a semester at a British university. Candidates must excel academically (minimum 3.0 grade point average) and exhibit the maturity and independence necessary for study abroad. |
| Minority Scholarship in Classics & Classical Archaeology | The Committee on Diversity in the Profession of the Society for Classical Studies (SCS) invites applications from minority undergraduate students from across North America for a summer scholarship to further students' study of classics or classical archaeology with opportunities not available during the school year. Eligible proposals might include (but are not limited to) participation in classical summer programs or field schools in the Mediterranean or language training at institutions in the U.S., Canada, or Europe. The maximum amount of the award will be $4,500. |
| Rainbow SIG - Rainbow Scholarship | The Rainbow Scholarship awards deserving lesbian, gay, bisexual, transgender, and queer (LGBTQ+) students who aim to participate in high-quality, rigorous education abroad programs. To be considered for the Rainbow Scholarship, applicants must self-identify on the Fund for Education Abroad (FEA) scholarship application. |
Scholarships from Commercial Organizations
| | |
| --- | --- |
| Explore the World Travel Scholarships | Recipients receive $2,000 to help finance their international trip that includes an educational or service component. |
| Fashion Studies | This $500 scholarship is open to all students, who have enrolled in, Fashion Designing course anywhere in the world. |
| GoAbroad Scholarships | Here's everything you need to know to land scholarships for studying abroad. |
| Tortuga Study Abroad Scholarship | The $1000 Tortuga Study Abroad Scholarship is awarded biannually to passionate students who want to explore the world. |
STEM Scholarships
| | |
| --- | --- |
| Auckland STEM Access Scholarship | Worth $15,000 (USD), the scholarship includes round-trip flights to New Zealand, travel insurance, and semester tuition fee. Applicants must be US citizens or hold US Resident status. The University of Auckland offers five additional NZ$1000 scholarships for students who apply for this scholarship but do not receive the main prize. |
| Trinity College Dublin STEM Scholarship | The Trinity College Dublin STEM Study Abroad Excellence Scholarship ($1000) is awarded to a semester or year study abroad student who demonstrates academic excellence in their area of study and conveys how study abroad at Trinity will aid them in achieving their academic and personal goals. |
| National Debt Relief Scholarship | National Debt Relief will award 5 scholarships of $1,000 each to outstanding college students pursuing studies in STEM (science, technology, engineering, and math) fields who are interested in taking their undergrad STEM studies overseas. |