About the Application
Exactly what you will have to complete as part of your study abroad application will depend a little bit on which program you apply for. However, a general overview of what's required is outlined below. Once you have started an application, details and prompts will be provided every step of the way. Your application is not considered submitted until your application status is shown as "
Application Submitted
".
Basic application questions

Program-specific questions or statement of interest (depends on program)

Signatures of waivers and understanding of policies

Along with required clearances from College offices such as Student Conduct and Student Financial Services, all students must receive an AUCC Student Health & Wellness Travel Clearance. This process should be started immediately after your program acceptance. Students should upload their travel health forms to the Point & Click Portal, here. For questions concerning your travel health records or any required vaccinations, please email Ms. Brittany Talbott at btalbott@msm.edu. Check the CDC Traveler's Health website for your destination's important health and vaccination requirements.
In addition to the information you provide as part of the application process, Morehouse faculty and staff who have access to your application will also be able to view basic demographic data about you from the Morehouse Student Information System. You will be able to view the data that has been pulled about you in your Profile. Examples of this data include your major, minor, GPA, Academic Advisor name, address, phone number, and more. Reviewing these fields help faculty and staff responsible for the programs ensure that you are eligible for the program to which you have applied.
Important:
Students interested in applying to a semester abroad program should be aware of the application process, please see a summary of the process,
here
.
LINK: Study Abroad FAQ's
When you apply for a program and arrive on the application you will see something like the image below. There will be instructions at the top, along with a few requirements to complete below. Additional instructional information can be viewed,
here
.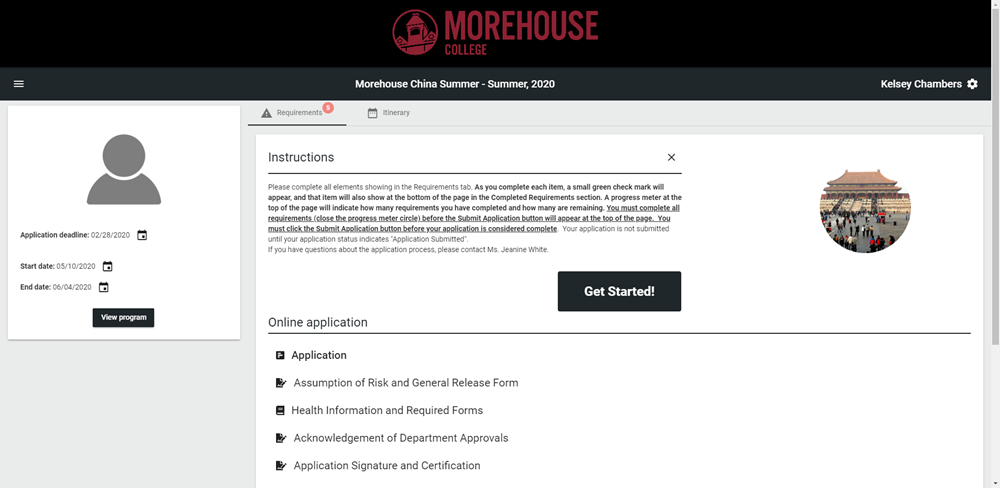 Some of the requirements are questionnaires, which require you to answer a few questions. Click the 'Done' button to mark each questionnaire as completed.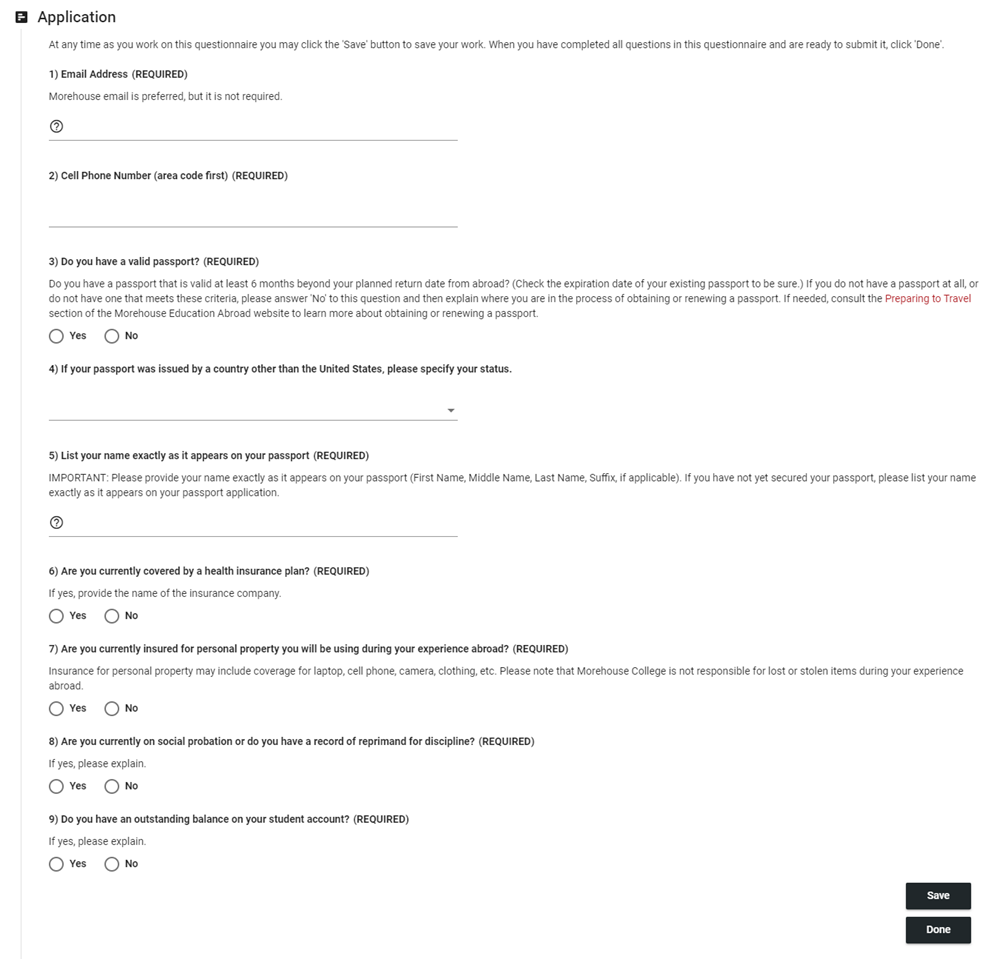 Some requirements are documents which can be signed electronically.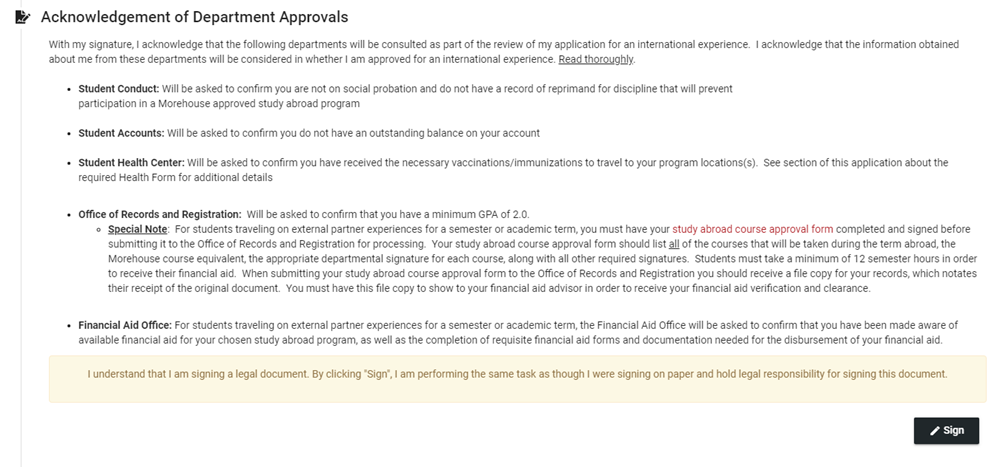 Once you have completed all of the application elements, you will see a green checkmark next to each item, and a button will appear at the top. Click this 'submit your application' button to submit your application for review.